Institute For Ethical Hacking Course and Ethical Hacking Training in Pune – India
Extreme Hacking | Sadik Shaikh | Cyber Suraksha Abhiyan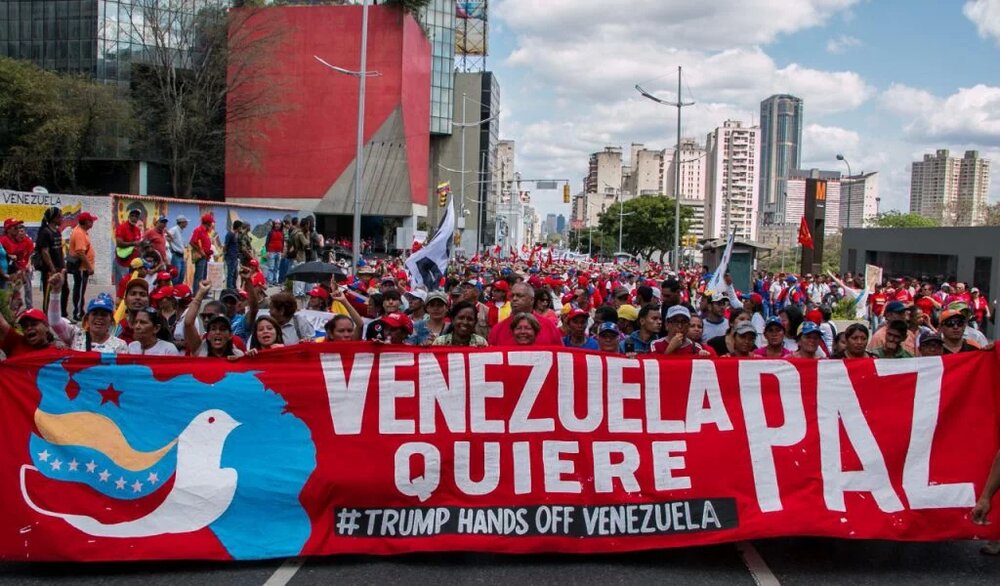 Credits: Tehran Times
President Nicolas Maduro tweeted on March 10,"The National Electric System has been subject to multiple cyber-attacks which led to its crash and these have prevented the attempts of a national reconnection. However, we are striving to restore the power supply in a stable and definite manner in the next couple of hours."
The power outage resulted in great difficulty to the people, with daily life being affected in 18 states of Venezuela. The Caracas Metro, as well as traffic, was brought to a halt. A holiday was declared for schools and commercial enterprises on Friday.
Even as attempts were made by the opposition and U.S. officials to provoke the people, Venezuela remained largely calm.  A massive rally was held on Saturday in support of the government, and was addressed by President Maduro. He said that the attacks made to the electricity sector used high technology that interrupted the transmission process, with more than 150 electricity substations being targeted and a fresh attack recorded on March 9. "The east of the country was the first area we recovered from sabotage, then part of Caracas and the west of the country. They cannot defeat us," he declared.
Mobilization in Caracas on March 9 denouncing continued imperialist aggression. Banner reads "Venezuela wants peace"
On March 7, Jorge Rodriguez, Minister of Communication and Information, said three of the five backup generators at El Guri plant were sabotaged, leading to at least 70% of the country being affected. He cited tweets by U.S. senator Marco Rubio within minutes of the power outages as proof of the fact that the U.S. and the opposition backed by it were involved in the sabotage.
He also denied claims by the media of deaths at hospitals due to the outage by pointing out that generators were in place for such an eventuality. President Maduro had also announced that Local Committees for Supply and Production (CLAP) would be deployed to supply food and water.
Geronimo Paz of the Corriente Revolucionara Bolívar Zamora pointed out the stages of the attack on the infrastructure of the country. "The blackout. was executed in 3 simultaneous actions: 1) the physical attack, sabotaging key plants of the system, in order to show the supposed evidence that the cause of the blackout is lack of maintenance and, therefore, government's responsibility, 2) the electronic attack: a cyber-attack to the central control system and 3) the electromagnetic attack. This may sound like science fiction, but beware, the 4th generation war has a lot of that and that is exactly why it is deniable." He noted that the enemy's aim was to create chaos and blame it on the government, and use this opportunity to question the government's legitimacy.
Social movements and organizations part of the ALBA Movements Venezuela Chapter issued a statement condemning the attacks stating: "We demand that this action against the civilian population be categorized as a state crime against humanity by the Government of Donald Trump…We know that this attack obeys the need of the U.S. to take control of our oil, and for that, they are determined to make our people suffer, as Marco Rubio, Mike Pompeo, John Bolton, Elliot Abrams, Mike Pence and Donald Trump have already declared.
In view of this, we reaffirm the determination of our people to be free and maintain the democracy and sovereignty that we have conquered in these years. The destiny of Venezuela is to be defined by Venezuelan men and women in peace. We will continue raising the flags of our historic project: communal socialism from the power of the people."