New York renamed 'Jewtropolis' in map hack
Institute For Ethical Hacking Course and Ethical Hacking Training in Pune – India
Extreme Hacking | Sadik Shaikh | Cyber Suraksha Abhiyan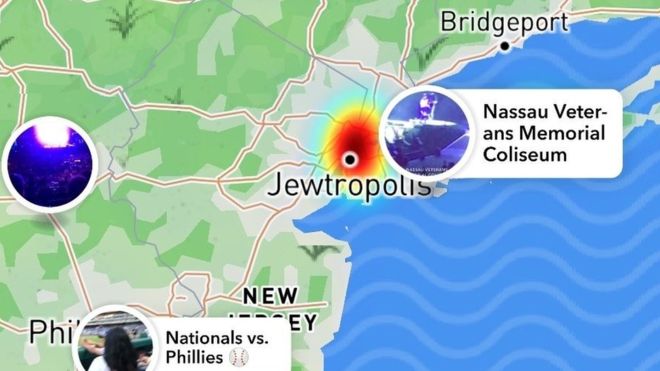 Credits: BBC
New York City was briefly renamed "Jewtropolis" in mapping software used by social media site Snapchat and others.
The company called it an act of "vandalism" and said it worked with its partner Mapbox to "get this fixed immediately".
In a statement, Snap said the defacement was "deeply offensive".
Mapbox called it an act of "hate speech" but added that the issue had been resolved "within an hour".
"Our team deleted and removed that information," the firm said in a blogpost.
It added that the "malicious edit" was made by an unnamed source that attempted "several other hateful edits" which were not successful.
The firm explained that its AI system flags more than 7,000 map changes a day, which are sent for human review.
A "human error" in the manual part of the review process led to the incident, it explained.
Snapchat apology
Screenshots on social media showed that other apps had also been affected.
Snap Map allows users to discover content in specific locations, including sporting events and news.
A screenshot of the vandalised map was shared with the Snapchat Support Twitter account.
And Snap thanked the user who had shared it for alerting it to the problem.
In a statement, Snap told BBC News: "Snap Map, similar to other apps, relies on third-party mapping data from OpenStreetMap, which has been subject to vandalism.
"This defacement is deeply offensive and entirely contrary to our values. And we want to apologise to any members of our community who saw it."