Institute For Ethical Hacking Course and Ethical Hacking Training in Pune – India
Extreme Hacking | Sadik Shaikh | Cyber Suraksha Abhiyan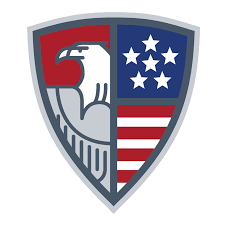 Credits: FCW
Twenty-eight members of the House Homeland Security Committee are urging appropriators to boost cyber funding at the Department of Homeland Security above what the White House has requested.
In a letter sent to the House Appropriations Committee, the signatories — including Chairman Bennie Thompson (D-Miss.) and ranking member Mike Rogers (R-Ala.) — asked for a raise in the spending cap for DHS cyber spending, saying years of flat funding levels at the department will not be enough to "properly resource" the newly established Cybersecurity and Infrastructure Security Agency and its mission.
"We urge the committee to break from the status quo and increase the Homeland Security Subcommittee's 302(b) allocation commensurate with the threat," the members wrote. "It is imperative that [the allocation] enable CISA to mature and grow the services it provides to secure federal and critical infrastructure networks."
The letter cited increasing threats to federal data, election infrastructure, critical infrastructure sectors and "long-standing threats from nation-states, terrorists, transnational criminal organizations and other malicious actors" to justify an elevation in funding. Members highlighted how past funding increases have helped DHS and CISA expand their services to state and local governments to secure election and voting systems and incorporate additional federal agencies into cybersecurity programs like Einstein and Continuous Diagnostics and Mitigation.
"Now that CISA has demonstrated it is up to the task, it is time for Congress to resource the agency to fully execute its critical homeland security mission."
Earlier this month, FCW canvassed a range of stakeholders from DHS, Congress and industry about CISA's funding needs. Those interviewed who were in favor of a funding boost pointed to a number of areas where more dollars could do more good, including supporting Einstein and CDM, the National Cybersecurity and Communications Integration Center, election security, research and development and the new National Risk Management Center.
The overarching theme from those supporters was that DHS and CISA's cybersecurity portfolio has been steadily expanding for years, but cybersecurity-specific funding levels have stagnated. While DHS is set to receive $1.1 billion for cybersecurity in the president's latest budget, the Department of Defense would receive $9.6 billion, an increase from $8.5 billion last year. Proponents say that imbalance conveys the message that protecting civilian federal networks is not as important as protecting military assets.
"What I was looking for was really a bump to be commensurate with the fact that DHS is now the hub for protecting federal civilian cyberspace, and that's what I think was missing [from the president's budget]" Chris Cummiskey, former DHS deputy undersecretary for management, said at the time.
The request also comes as DHS faces perhaps the most serious leadership crisis since it was created. DHS Secretary Kirstjen Nielsen resigned earlier this month following a dispute with President Donald Trump over immigration enforcement, while her top deputy Claire Grady (who had been filling that position on an acting basis for nearly two years) also stepped down. Grady's departure also leaves a hole at DHS' Management Directorate where she served as under secretary. Chip Fulghum, her deputy and current acting under secretary, is leaving the government in July to work at a non-profit.
DHS also has acting leaders at the Office of Strategy, Policy and Plans, the Federal Emergency Management Agency, U.S. Immigration and Customs Enforcement and the Transportation Security Administration, while Customers and Border Protection head Kevin McAleenan is pulling double duty as acting DHS secretary.