Russia cyber-plots: Dutch defend decision not to arrest suspects
Institute For Ethical Hacking Course and Ethical Hacking Training in Pune – India
Extreme Hacking | Sadik Shaikh | Cyber Suraksha Abhiyan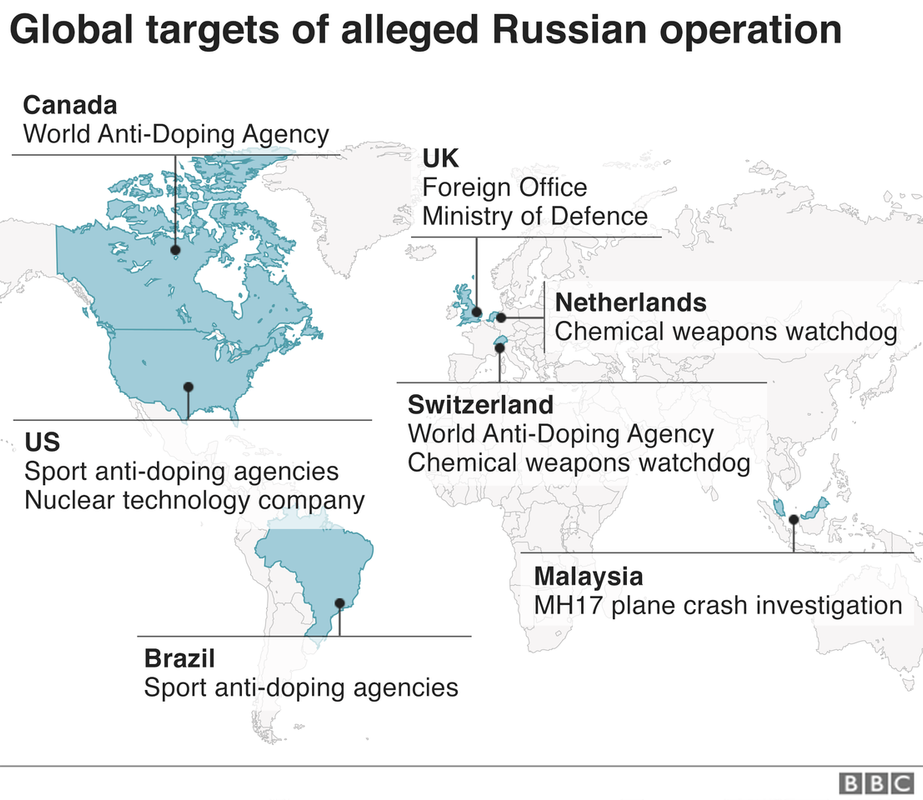 Credits: BBC
The Dutch government has defended a decision not to detain four Russians accused of an attempted cyber-attack on the global chemical weapons watchdog in The Hague.
The suspected Russian agents were sent home as it was not a criminal inquiry, Prime Minister Mark Rutte said.
The US and UK have joined the Netherlands in blaming Russian spies for a series of cyber-plots worldwide.
Russia has complained of a "stage-managed propaganda campaign".
The decision in April not to prosecute the suspects starkly contrasted with a US announcement on Thursday to level charges against the four, as well as three other alleged members of Russia's GRU military intelligence agency.
Reports from Moscow on Friday suggested the Dutch ambassador had been summoned by Russia.
What is Russia accused of?
The Netherlands said it had caught four agents of Russia's GRU military intelligence red-handed in The Hague in April as they tried to hack the wifi network of the Organisation for the Prohibition of Chemical Weapons. The OPCW was investigating a chemical attack on Syria and a nerve agent attack on Sergei Skripal – a Russian ex-spy in the UK
One of the four agents, the Dutch said, had been in Malaysia targeting the investigation into the MH17 plane, shot down over eastern Ukraine
The US laid charges against seven agents for targeting its anti-doping agency, football's governing body Fifa and US nuclear energy company Westinghouse; of the seven charged, four were the men expelled from the Netherlands, while the other three were among those charged in July with hacking Democratic officials during the 2016 US elections
Canada said "with high confidence" that Russia was behind breaches at its centre for ethics in sports and at the Montreal-based World Anti-Doping Agency
The UK accused the GRU of four high-profile cyber-attacks, whose targets included firms in Russia and Ukraine; the US Democratic Party; and a small TV network in the UK