'Cyber thugs' demand $10,000 in Bitcoin from CheapAir; threaten to 'smear' its social media
Institute For Ethical Hacking Course and Ethical Hacking Training in Pune – India
Extreme Hacking | Sadik Shaikh | Cyber Suraksha Abhiyan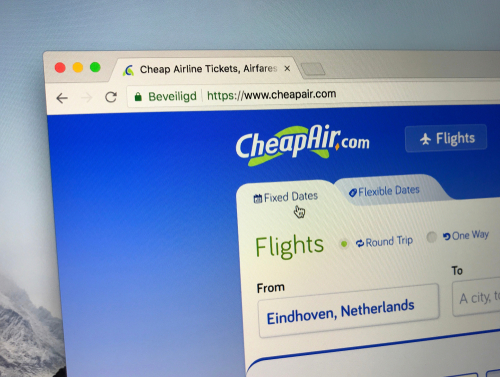 Credits: bcfocus news
an American online travel agency, has dropped a message for its customers, letting them know about a major cyber threat that demanded a ransom of almost $10,000 in Bitcoin. The company published a blog post for the customers on 28th August, that said: "This past weekend we received a ransom demand, saying that if we don't send about $10,000 in Bitcoin we can expect a social media smear campaign, engineered to damage our relationship with our followers and customers."
Breaking down the seriousness of the threat, the company stated what the hackers are trying to seek from them. The threat involved posting thousands of negative items on the company's social media accounts, including negative ratings and replies that will create a negative image of the company in the market infested with competitors. Also, "destroying SEO rankings by spamming our blog backlinks with negative and profane anchor text in the hopes that we will be banned by Google," is part of the threat.
What are the steps that CheapAir has under taken to evade the cyber threat?
The California based CheapAir, is working to hold the reigns of the situation and it considered informing its clients to maintain the transparency and smooth business relationship. The transparency will likely help customers to gain confidence in the company and will also be aware of the situation.
"We are still evaluating our best course of action and reaching out to the affected platforms for guidance. But paying these cyber thugs is not an option being considered. We are letting you know about this in advance so, should you see unusual social media activity or negative posts on any of our accounts, you'll have gotten the full picture of what's going on," the blog said.